Lytec Mobile


Remotely access the Lytec calendar
Enter patient superbill charges and details Automatic system logout for security
Appointment reason, type, status and duration is visible
Turn on or off the ability to review charges before submission
Hyperlink to websites to access ePrescribing, Health Information Exchanges or Meaningful Use portals
Superbill templates are customizable for specific needs.
---
To learn more please call Advanced Data Management
(909) 861-1357 or (909) 967-5670
---
Lytec, the complete practice management system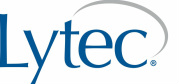 Since 1989, Lytec has helped thousands of medical billing and healthcare professionals efficiently operate their practices. Lytec Medical Billing System – the perfect combination of proven medical billing software and personal service that makes operating a practice and improving their profitability easy for physicians to do – at a price they can afford.

With more than 30,000 systems sold, Lytec 2017 is the leader in medical billing and practice management software. Lytec has all of the tools necessary to effectively manage patient accounting, insurance billing, claims tracking, accounts receivable, and appointment scheduling – streamlining all of your medical billing and office tasks. Thousands of customers agree that Lytec Medical is a great asset to the medical profession.

"Lytec Medical billing software for Windows is remarkable in both quality and performance. Superior adaptability establishes Lytec as a most efficient physician practice management tool. Exceptional low cost secures Lytec Medical as one of the 'best for the money' software programs available today."
–Physicians and Computers

---
ICD 10 Readiness and More

The transition from ICD-9 to ICD-10 will significantly impact your practice's workflow, and Lytec can help you manage the changes. With Lytec 2017, you can take advantage of several features that are designed to reduce manual entry and minimize the complexity of ICD-9 to ICD-10 mapping. With this release, you will be able to:
Enter ICD-10 codes on your diagnosis list

Set the code version by insurance carrier

Receive a notification if the wrong code is used for a carrier
Use a mapping tool based on CMS's General Equivalent Mappings (GEM) to translate some ICD-9 codes to ICD-10



In addition to ICD-10 readiness, when you purchase today you get all the billing, scheduling and patient accounting enhancements currently available in Lytec 2017, including Lytec Mobile. With this no-fee application for the iPad® and iPhone®, you can use your phone or tablet to view your schedule and to transmit charges, diagnosis codes and notes to your front desk or biller.
Other Features in Lytec 2017 -
Lytec Mobile
Search by Patient Nickname
Executive Collection Summary Report - New Report!
Executive Practice Summary Report - New Report!
Day Sheet for EFT Payments - New Report!
Procedure Code Analysis Summary Report Grouping and Sorting by Modifier, Location, Facilities
Fax is new option on Transmission Code field on the EDI Note Screen
Practice Name with Apostrophes No Longer Gives an Error
Accounting and Billing Features in Lytec 2017:
Integrated Credit Card Processing
Secure Online Statement Notification Delivery
Integrated Secure Online Statement Payment Processing
EFT, HSA, and FSA Transaction Processing
Note Transaction Type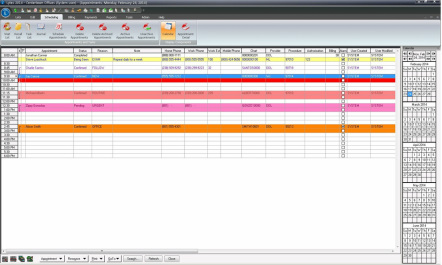 Scheduler Enhancements in Lytec 2015:
Improved Repeating Appointment Processing

Special Features Included in Lytec 2017:
Included ePrescribing Licenses through RelayHealth
Email Integration
Search by Custom Fields

Configuration enhancements – simplify ERA processing
Claims are generated using customizable rules-based grids that allow your practice to easily address different carrier filing requirements. The flexibility of the grid system enables you to enter limitless claim submission scenarios, and it gives your practice the flexibility it needs to make changes to address future payer changes and government mandates.

Reporting Features
Lytec 2017 Includes four new reports to track insurance eligibility verification for your patients and electronic claims submission to payors. The reports include.

· Appointment Eligibility Analysis - Detail

· Appointment Eligibility Analysis - Summary

· Electronic Claims Analysis - Detail

· Electronic Claims Analysis - Summary

ARRA Audit:
Auditing for ARRA has been updated in Lytec 2017. Auditing for ARRA has been simplified with a single check box to turn auditing on or off. No longer do you have to select each report individually. When ARRA Auditing is enabled, the following report types are audited:

· All Crystal Reports - the user, use, and ranges of the report are part of the audit trail.

· Custom Reports - the user, use, and ranges specified are part of the audit trail.

· Exporting and Printing of Notes - all file export calls, including exporting to Quicken and QuickBooks Pro, as well as the four note types are audited.

Patient Friendly Statements with BillFlash Electronic Patient Statement Integration:
Lytec 2017 is now fully integrated with BillFlash, enabling you to automatically upload electronic patient statements from within Lytec 2017 to BillFlash for statement processing. Within Lytec, you can control several aspects of what prints on your statements including:

· Which credit cards you accept

· Service messages that you want to print

· Printing account summaries and aging

· Printing up to six messages you want to appear of statements

Not only does BillFlash produce professional patient statements – which are proven more likely to be paid – it can save your practice time and money in the process.

In addition, many Lytec screens enable you to directly access a patient statement on the BillFlash web site simply by clicking an eView icon or button. So you always have easy access to the exact statement that your patient received.


HIPAA X12 ANSI Version 5010:
Lytec 2017 now includes the new HIPAA required ANSI 5010 electronic format. New fields have been included in Lytec to accommodate these changes.

Microsoft SQL Changes:

· Lytec 2017 will now use SQL Server 2008 instead of SQL Server 2005

· Lytec 2017 will now run on a single SQL instance that it does not control or manage

---
Revenue Management included at no additional charge:

Revenue Management now included at no additional charge – enables pre-claim editing, eligibility verification and intuitive remittance posting.

The Revenue Management feature in Lytec 2017 enables you to check for errors with pre-claim editing and ANSI validation before you submit your claims for payment. Revenue Management also checks for insurance eligibility before a service is performed. Finally, Revenue Management translates and displays the 835 electronic remittance advice (ERA) in an intuitive window that allows the biller to review the payment information, make changes if necessary, and post (or not post) each individual payment and adjustment.